The Wesbrooke Events
Activities for Our Pitt Meadows Senior Living Community
At The Wesbrooke Seniors Living Community, our home is your home and we want to make sure that you enjoy your time here. We make a point to plan ongoing events that allow you to socialize, be active, and have a great time. Every day here is something new and every aspect of our Pitt Meadows retirement home is planned around your enjoyment.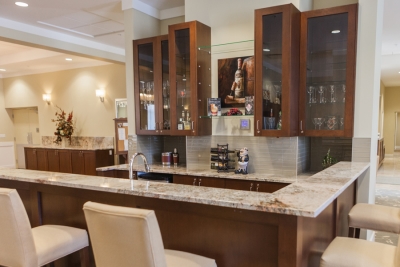 Our events include:
Movie nights
Group dinners
Shopping
Museum trips
Entertainment show
Bowling
Local attractions
Enjoy a Membership to the Pitt Meadows Seniors Association
Each member of our community can utilize our new Pitt Meadows Senior Centre as a complimentary amenity. Whether you're looking for a home for you or your loved one, we're a team of caring professionals focused on making your retirement living experience great. There's nothing quite like The Wesbrooke experience and our caring, dedicated staff would be happy to assist you. For a free consultation, contact our office at (604) 460-7006.
Why Choose Us
First Impressions that Last
Interiors Designed for Comfort & Style
Safe & Secure Facilities
Great Location
Beautiful Well-Designed Apartment Homes
24 Hour Staffing and Certified Nurse On Site
Local Owners that are Passionate and Really Care
Always Striving for High Standard of Service and Care