COVID-19
How We Continue to Protect Our Residents
COVID-19 has presented challenges to our staff, but we continue to work diligently to protect our residents from infection effectively. We want to thank our residents, their families, our team members, and the community for your support, patients, and understanding. We are in this together. Our protocols are always changing according to the most recent medical and scientific guidance. We are committed to keeping you up-to-date on all any changes. Please read the letter from our management team for more information.
October 30, 2020
Our team appreciates our residents and their families' hard work in the face of these unprecedented times. We also understand it can be challenging to understand why our facility restricts contact between residents and their family members. We hope the below PDF will help clear up any misunderstands and align you with our mission.
October 16, 2020
We must continue to work together to keep our residents safe. One of the ways we do so is by limiting contact between residents and family members. We understand how painful it is to be separated from your loved ones. However, visitors are not permitted to show up at our facility unannounced. Please call us and schedule an outdoor visit so we can maintain the safety and comfort of our residents.
September 30, 2020
COVID-19 is a continuously changing situation. Beginning in September, cases began rising steadily in our area. We are always searching for new ways to take the guidance provided to us by the British Columbia government and the scientific community to protect our residents. The below document lists a complete picture of the situation impacting senior residents in our area and how it can affect us.
August 5, 2020
In August of 2020, we clarified that while we are allowed scheduled visits, somebody should not mistake our policy to allow continuous visitation rights. This is for our residents and team members' safety. This document outlines the safety protocols we implemented and continue to uphold regarding visits from family members.
July 21, 2020
Even when our facility has maintained zero positive cases, we have never stopped working hard to protect our residents. COVID can strike at any moment. As a result, we encourage our residents and their family members to act responsibly by avoiding unnecessary shopping and dining trips and continue to social distance and wash hands. While we understand these steps can be challenging, they are crucial.
July 2, 2020
As laid out in our July 2 letter, we are continuously adjusting to the changing landscape surrounding COVID-19. As a result, our team performs weekly reviews of our practices. We make sure we are following the requirements of the BC Centre for Disease Control and the BC Ministry of Health. WE engage with our residents and practice collective accountability. Please read more about our ongoing assessment of our efforts below.
June 12 and 19, 2020
After several weeks and months of challenges, we began to allow outdoor visits at our facility – with several guidelines in place. To protect everyone involved, these visits were on a scheduled-only basis, and visitors could not enter the building. As long as visitors and residents maintained a six-foot distance from one another, they were allowed. As of June 20, we began to let our residents drive to essential visits and go for walks on their own, and we started serving coffee and tea again.
Read Update June 12
Read Update June 19
May 2020
In mid-May, we began reopening our facility due to our team members' and residents' exceptional efforts. To protect residents, we instituted several restrictions, which you can read about in the hyperlinked PDFs. In addition to forming medically-based guidelines, we re-emphasized them with our residents to ensure they followed the guidelines.
Read Update May 13
Read Update May 28
April 2020
In April, Ridge Meadows Hospital reported three confirmed positive cases, along with a confirmed case at another seniors' residence in the area. As a result, we instituted new guidelines and restrictions at our residence, despite our staff and residents remaining COVID-free at that time. Please read the hyperlinked text to see how we began our efforts to protect our residents.
Read Update April 20
Read Update April 20 – Residents
Read Update April 22 – Willow Manor
March 2020
In March, we required our residents to self-isolate in their rooms to protect them from COVID-19. It was an immensely difficult decision for our management team, but it was necessary. While we sincerely hope it will never happen again, we feel the hyperlinked PDF will help inform you of our thought process on self-isolation procedures. We cannot emphasize enough how fluid the situation is. If we have to self-isolate again, the process may look very different.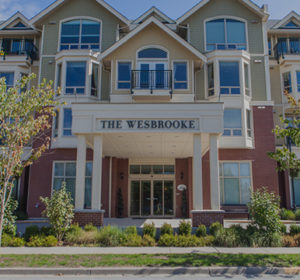 Why Choose Us
First Impressions that Last
Interiors Designed for Comfort & Style
Safe & Secure Facilities
Great Location
Beautiful Well-Designed Apartment Homes
24 Hour Staffing and Certified Nurse On Site
Local Owners that are Passionate and Really Care
Always Striving for High Standard of Service and Care